Nine Forty One Hotel
At Nine Forty One Hotel, A boutique hotel which conceptualizes modernity and distinct uniqueness.
Blending the interior's earth-tone color and building structure to a branch makes it a design identity of the hotel.
The excellent service and superior facilities make for an unforgettable stay with its location
just 16 Km. (15 Minute) from Suvarnabhumi Airport. Throughout the day you can enjoy the relaxing atmosphere ,
indoor pool. Nine Forty One Hotel is your one-stop destination for quality hotel accommodations in Bangkok.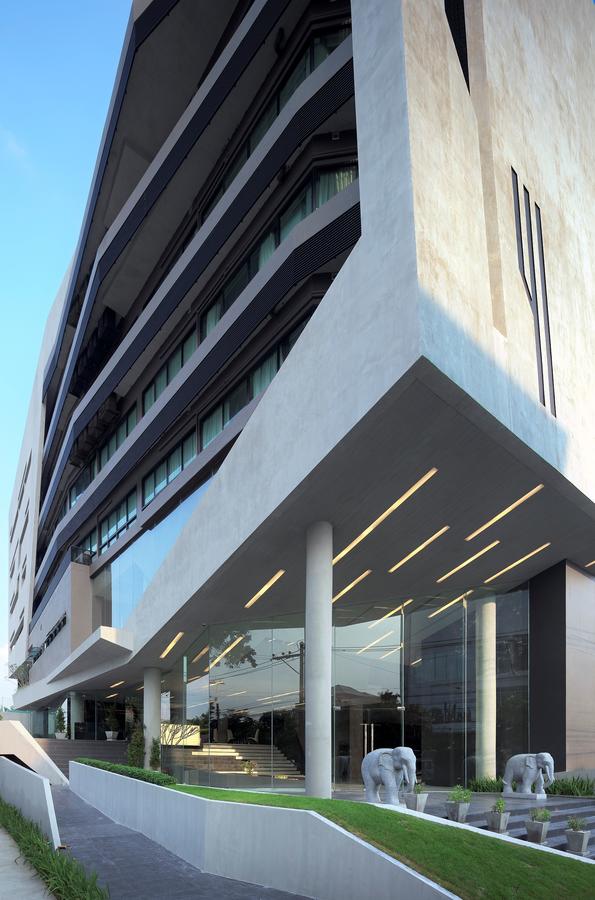 ROOMS
A CHILLAXING STAY
The hotel's interior design of the superior, deluxe, and executive suite rooms follow a fusion experience that unites modern living and nature with natural ease, a perfect environment for a chillaxing stay as if at home.
The spacious rooms with perfect view feature modernity with a distinctive aura of tranquility and a boutique style decorative theme uniquely adorned with décor of class as well as of dimension.
Other features include bathtub and drinking bar (only for Executive Suite), full in room amenities, free Wi-Fi, and shower facility that gives guests the most for their refresh and feel. Also, a "heavenly" bed mattress gives guests the ultimate comfort and sleep.
FACILITIES
These other facilities are available to our guests, the excellent service and superior facilities make for your unforgettable stay. Nine Forty One Hotel proud to offers 941restaurant, indoor swimming pool, function room and meeting room.